Description
CONTACT US FOR INFORMATION ON INSTALLATION PACKAGES.

REPLACE ANALOG GAUGES WITH ELECTRONIC DISPLAYS
Adaptable to a full range of instrument formats and functions, our GI 275 electronic display lets you keep the classic look of your panel while upgrading with modern, reliable glass touchscreen display technology.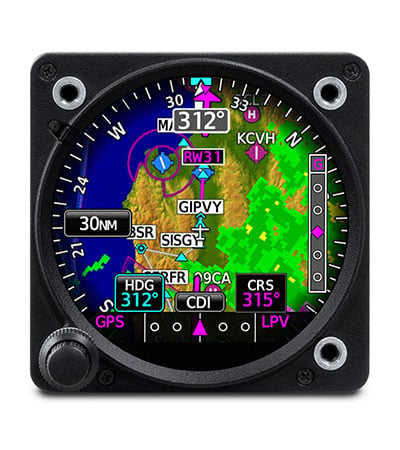 ENHANCED HSI
With appropriate nav inputs, GI 275 can optionally add HSI course guidance overlaid on a moving map display with flight plan legs, terrain, weather and more.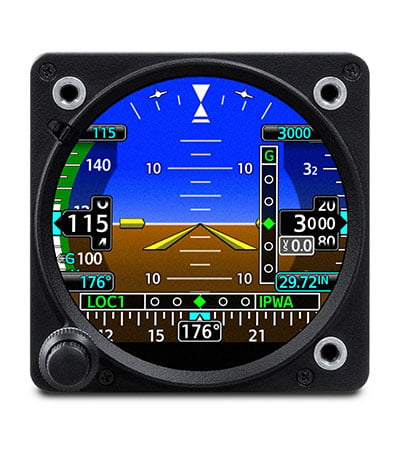 DUAL ADVANTAGES
With dual GI 275 displays3 as your primary flight instrumentation, reversionary backup capability retains attitude and heading data4 on the remaining HSI or MFD if an outage should occur. 6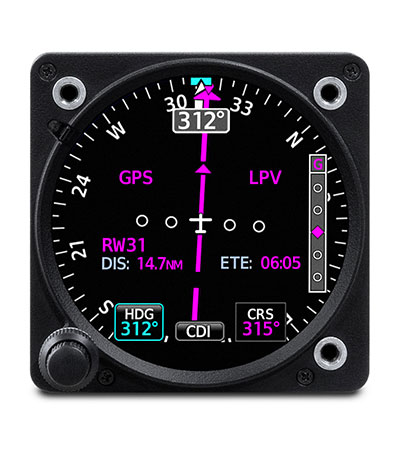 TRACK IN ALL DIMENSIONS
For climb/descent profiles and approaches, GI 275 can display both vertical and lateral GPS/VOR/LOC course deviation cues, when available.


SPECIFICATIONS
Width:

 

3.25" (82.6 mm)
Height:

 

3.25" (82.6 mm)
Depth:

 

6.44" (163.6 mm)
Depth with Connector:

 

7.40" (188.0 mm)
Unit Weight:

 

1.9 lbs (0.86 kg) to 2.4 lbs (1.1 kg)
Active Display Size:

 

2.69" diameter
Display Resolution:

 

480 x 433 pixels
Operating Voltage:

 

14/28 VDC
Operating Temperature Range:

 

-20°C to +55°C
Altitude Range:

 

-1,500 ft to 55,000 ft
Wi-Fi Class:

 

802.11b/g/n
Payment & Security
Your payment information is processed securely. We do not store credit card details nor have access to your credit card information.