Description
NEW GARMIN DUAL GI 275 KITS

Convenient dual kits allow for ease of ordering and are priced to provide significant savings compared to purchasing individually. For a limited time, these kits are being introduced at a promo price, and you can save even more! The dual GI 275 setup provides airspeed, altitude, attitude, heading information, outside air temperature, MFD capabilities, CDI or HSI, along with a single 60-minute backup battery. The time has never been better to upgrade older, vacuum-style instruments.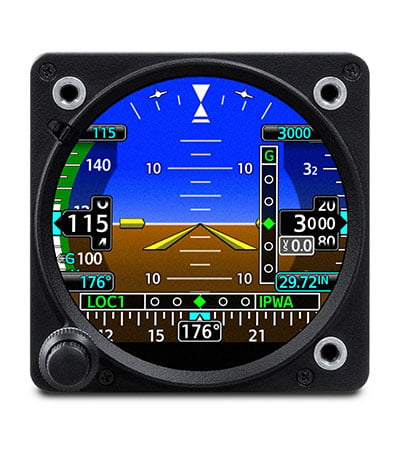 DUAL ADVANTAGES
With dual GI 275 displays3 as your primary flight instrumentation, reversionary backup capability retains attitude and heading data4 on the remaining HSI or MFD if an outage should occur. 6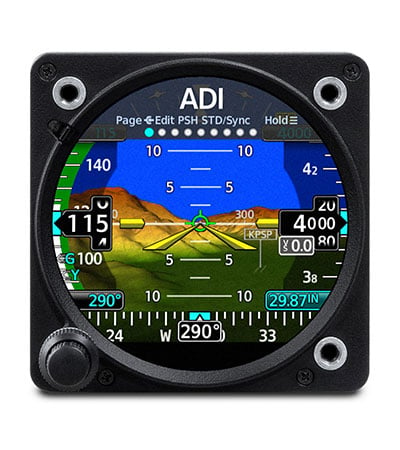 STANDBY ADI
For select aircraft and glass cockpit systems1, GI 275 can function as a standby flight instrument with MFD capability2 for mapping, traffic, weather and more.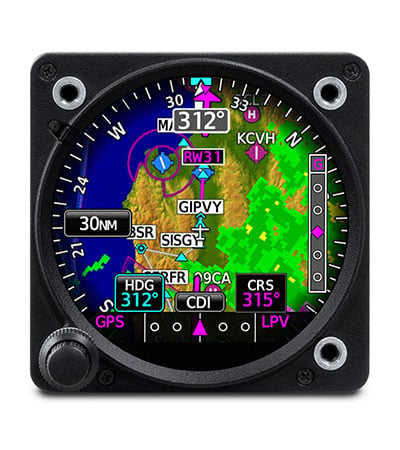 ENHANCED HSI
With appropriate nav inputs, GI 275 can optionally add HSI course guidance overlaid on a moving map display with flight plan legs, terrain, weather and more.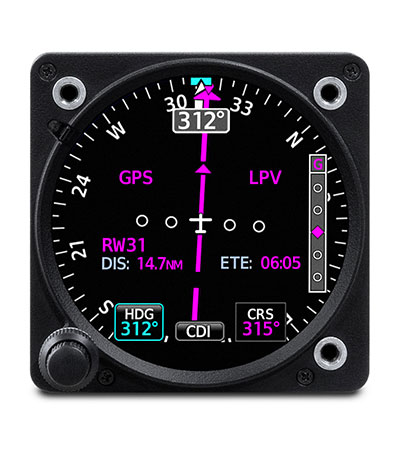 TRACK IN ALL DIMENSIONS
For climb/descent profiles and approaches, GI 275 can display both vertical and lateral GPS/VOR/LOC course deviation cues, when available.
WHAT'S INCLUDED?
- GI 275 ADAHRS, Class I/II, Kit
- GI 275, ADAHRS, Unit Only
- GMU 11
- GTP 59
- Sub-Assy, GMU 11 Installation Kit
- Sub-Assy, Conn Kit 2, GI 275
SPECIFICATIONS (EACH UNIT):
Width:

 

3.25" (82.6 mm)
Height:

 

3.25" (82.6 mm)
Depth:

 

6.44" (163.6 mm)
Depth with Connector:

 

7.40" (188.0 mm)
Unit Weight:

 

1.9 lbs (0.86 kg) to 2.4 lbs (1.1 kg)
Active Display Size:

 

2.69" diameter
Display Resolution:

 

480 x 433 pixels
Operating Voltage:

 

14/28 VDC
Operating Temperature Range:

 

-20°C to +55°C
Altitude Range:

 

-1,500 ft to 55,000 ft
Wi-Fi Class:

 

802.11b/g/n
SEE INDIVIDUAL PRODUCT PAGE FOR MORE INFORMATION
Payment & Security
Your payment information is processed securely. We do not store credit card details nor have access to your credit card information.