Description


ENGINE INFORMATION SYSTEM
With optional interface module and sensors, GI 275 can serve as a primary EIS display for piston engine, fuel, electrical and other data. Use dual GI 275 displays to monitor twin-engine aircraft.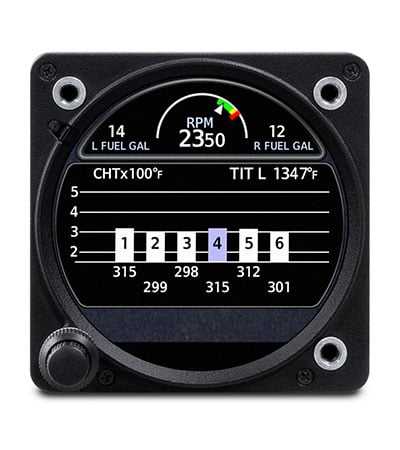 EGT/CHT MONITORING
Graphical display of cylinder head and exhaust gas temperatures allows you to pinpoint the optimal fuel/air mixture for efficient power management.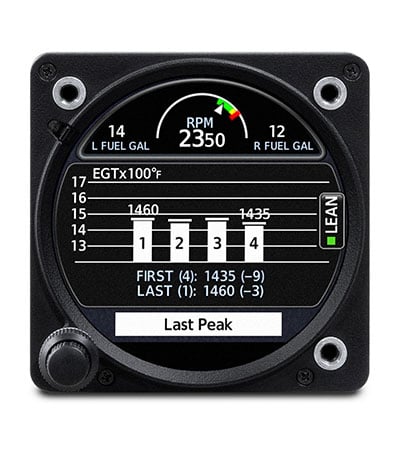 LEAN ASSIST MODE
This function of the Garmin EIS automatically checks the EGT of all cylinders and identifies your preferred rich/lean setting to balance efficiency and performance.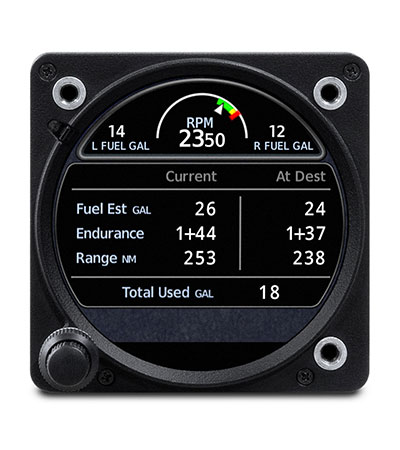 INTEGRATED FUEL COMPUTER
In addition to fuel quantity, the Garmin EIS monitors fuel flow and GPS information to estimate how much fuel, range and flight time you have left to go at current settings.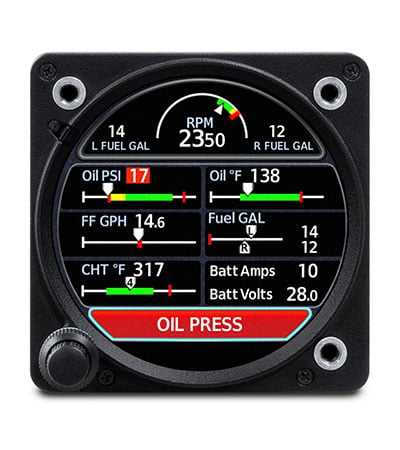 EXCEEDANCES ALERTING
With EIS on your GI 275, color-coded pilot alerts/advisories help maintain engine performance and safety. Flashing cues quickly identify out-of-limit exceedances.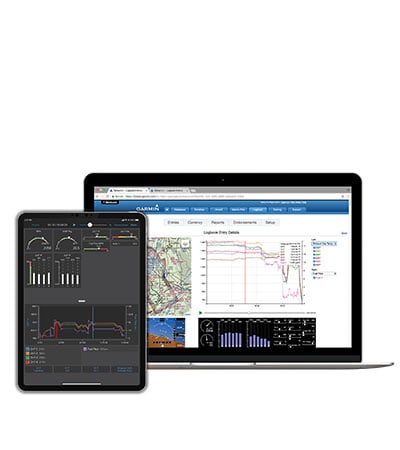 AUTOMATIC DATA LOGGING
EIS data on the GI 275 electronic display is automatically logged and available for wireless Connext® streaming to your mobile device — with automatic cloud storage in the flyGarmin.com® website.
SPECIFICATIONS
Width:

 

3.25" (82.6 mm)
Height:

 

3.25" (82.6 mm)
Depth:

 

6.44" (163.6 mm)
Depth with Connector:

 

7.40" (188.0 mm)
Unit Weight:

 

1.9 lbs (0.86 kg) to 2.4 lbs (1.1 kg)
Active Display Size:

 

2.69" diameter
Display Resolution:

 

480 x 433 pixels
Operating Voltage:

 

14/28 VDC
Operating Temperature Range:

 

-20°C to +55°C
Altitude Range:

 

-1,500 ft to 55,000 ft
Wi-Fi Class:

 

802.11b/g/n
Payment & Security
Your payment information is processed securely. We do not store credit card details nor have access to your credit card information.